© 2011 Abundant Life Church

425 Anderson Street

Morristown, TN  37814

PH: (423) 581-1115

saints@abundantlifechurch1.org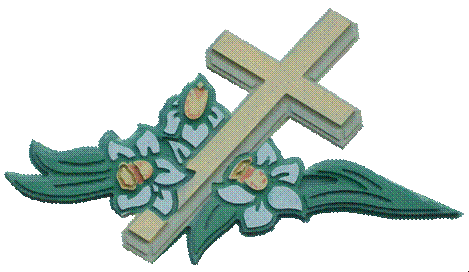 "I am come that they might have life, and that they might have it more abundantly."

John 10:10

We are a fellowship of disciples of Jesus Christ who has a passion for God, who seeks to show the love of God through the power of His precious Holy Spirit. We labor to encourage and exhort others to live holy unto the Lord, as we ourselves hunger for the miraculous manifestations of the power of the Holy Ghost.

We are a church who believes in the messianic prophesy of Isaiah 61:1-2 being fulfilled in the ministry of Jesus Christ.  As by prophesy, Jesus was anointed to (1) preach the gospel to the poor, the meek, and the afflicted; (2) heal and unbind up the spiritually and physically sick and brokenhearted; (3) break the bonds of evil and proclaim freedom from sin and satanic dominion; and (4) open the spiritual eyes of the lost that they might see the light of the gospel and be saved.  As part of God's plan, this four-fold purpose characterized the entire ministry of Jesus Christ, and He intended for this to be carried on by the church until He returns.

We are a body of believers who is tired of the traditional religious formalities of people trying to handle spiritual tasks with fleshly or natural means, ministering from the intellect when much is to be said by the Spirit of God.  We believe in allowing the shekinah glory of God to take precedence in worship to God.  It is in the presence of God where the exceeding and abundant miracles of the almighty Jehovah El Shaddia take place.

Our vision is to first and foremost operate in the love of God, live holy unto the Lord, and allow God's glory to come in.

In May 2000, Abundant Life Church was founded by the Pastor, Elder James H. Goins, Sr.  From the very beginning, Abundant Life was started by a step of faith.  From the moment God led Elder Goins to start a church (after a brief pastoral at another chruch), God continued to prove Himself.

Abundant Life Church was started without pews, a handful of people, no building, and not much money; but with just a little bit of faith, that's all it took.  Two weeks from the step of faith, not having a church, we found a building, a piano, and pulpit furniture. At the very first service, we had a church filled with people, praising God, and raised a $1500 offering.  After that, God took us out of our comfort zone.  We moved from the first building, which was rented to us for $800 per month, to another building for $500 per month.  Later, that building was torn down due to a buy-out by a major drug company to accommodate a new store being built.  From there we went to Dockery Funeral Home where, due to Mr. Dockery's generosity, we were allowed to have services there totally rent-free.  Whenever a funeral was scheduled, he would work to schedule around us.  If there was a conflict in schedules, he would allow us to have services in his pawn shop next door.  God always made a way... He always opened another door.

During these moves, God blessed us to purchase the land for the next church location on Davis Street, which is where we moved from when we established our current church home on Anderson Street.

God has been with us throughout the whole journey, in which we are just getting started.  We can without a doubt say, "Truly this is the Lord's doing and it is marvelous in our eyes!"  Through it all, God has placed some very amazing people in our midst; this is just some of the evidence of what He can do!